Zinc sulfate is the inorganic compound with the formula ZnSO4 as well as any of three hydrates. It was historically known as "white vitriol". It is a colorless solid that is a common source of soluble zinc ions.Production methods:Synthesis with sulfuric acid and zinc oxide reaction after filtering, add dust replacement to remove impurities, after filtering, adding potassium permanganate oxidation, then through dry, separation, concentration, filtration, secondary displacement, pressure filtration, screening, made of zinc sulfate monohydrate. its
use
It is mainly used as Raw Material for making barium and other zinc salts, and is also an important auxiliary raw material for viscose fiber and vinylon fiber. Agriculture is used as trace element fertilizer, it is also used for plating, flotation, preventing fruit seedling disease and circulating cooling water treatment.
| | |
| --- | --- |
| IUPAC name | Zinc sulfate |
| Other names | White vitriol / Goslarite |
| CAS number | 7446-19-7 |
| EINECS | 231-793-3 |
| Applications | The hydrates, especially the heptahydrate, are the primary forms used commercially. The main application is as a coagulant in the production of rayon. It is also a precursor to the pigment lithopone. Zinc sulfate is used to supply zinc in animal feeds, fertilizers, and agricultural sprays. Zinc sulfate, like many zinc compounds, can be used to control moss growth on roofs. It is used as in electrolytes for zinc plating, as a mordant in dyeing, as a preservative for skins and leather and in medicine as an astringent and emetic. |
| Minerals | As a mineral ZnSO4·7H2O is known as goslarite. Zinc sulfate occurs as several other minor minerals Zinc-melanterite (Zn,Cu,Fe)SO4·7H2O (structurally different from goslarite). Lower hydrates of zinc sulfate are rarely found in nature: (Zn,Fe)SO4·6H2O (bianchite), (Zn,Mg)SO4·4H2O (boyleite), and (Zn,Mn)SO4·H2O (gunningite). |
Specification
Product

Zinc sulphate monohydrate

Zn

35% min

As

5 ppm

Cd

10ppm

Pb

10ppm

Hg

Fe

100ppm

Insoluble matter in water

0.01% Max

Appearance

Fine white Free Flowing Powder.

Snow white Color.

Granular

Zn: 33.5% min,

or 36% min (Bangladesh Standard)

Pb/As/Cd: 10 ppm max,

Size: 2-4mm, 1-3mm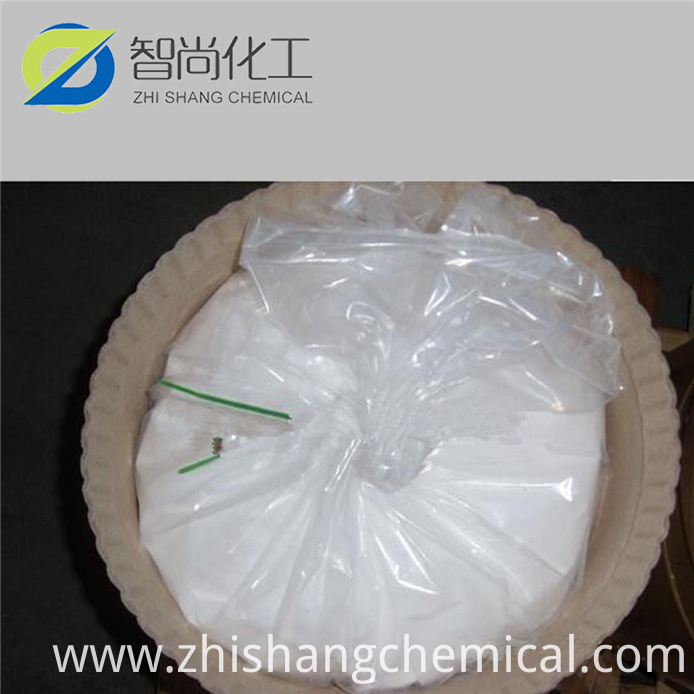 Product expansion
1> Cosmetic Raw Materials: Cosmetics is a variety of raw materials through a reasonable deployment of processing from the compound mixture. Cosmetics with a wide range of raw materials, different performance. According to the Raw Material properties and uses of cosmetics, can be divided into matrix materials and auxiliary raw materials in two categories.
2> Active Pharmaceutical Ingredients(API): API refers to the raw materials in the production of various types of preparations, which is the active ingredient in powder,crystal and paste for medicine use through chemical synthesis,plant extract, and preparations of biotechnology institute.
3> Fragrance And Spices: Spices are an important part of fine chemicals, it is composed of natural spices, synthetic spices and single fragrance.
4> Organic Raw Material: Intermediates are also known as organic intermediates. The use of coal tar or petroleum products as raw materials to produce dyes, resins, Additives , and other intermediates.
5> Chemicals Used In Paints: Paint, the traditional Chinese name is paint. So-called coating is coated on the surface of the object that be protected or be adornment, and with the continuous film coating to form strong adhesion.
6> Pharmaceutical Intermediates: The so-called pharmaceutical intermediates, refers to the production of pharmaceutical products in the process, the use of raw materials, materials, accessories and other intermediate products.
7> Agricultural Chemicals: Research and agriculture related chemical, including pesticide, plant growth regulator, fertilizer, compound fertilizer, herbicide etc.
Looking for ideal Zinc Sulfate Monohydrate Manufacturer & supplier ? We have a wide selection at great prices to help you get creative. All the 98% CAS 7446-20-2 are quality guaranteed. We are China Origin Factory of Zinc Sulphate 7446-20-2. If you have any question, please feel free to contact us.
Product Categories : Inorganic Salt